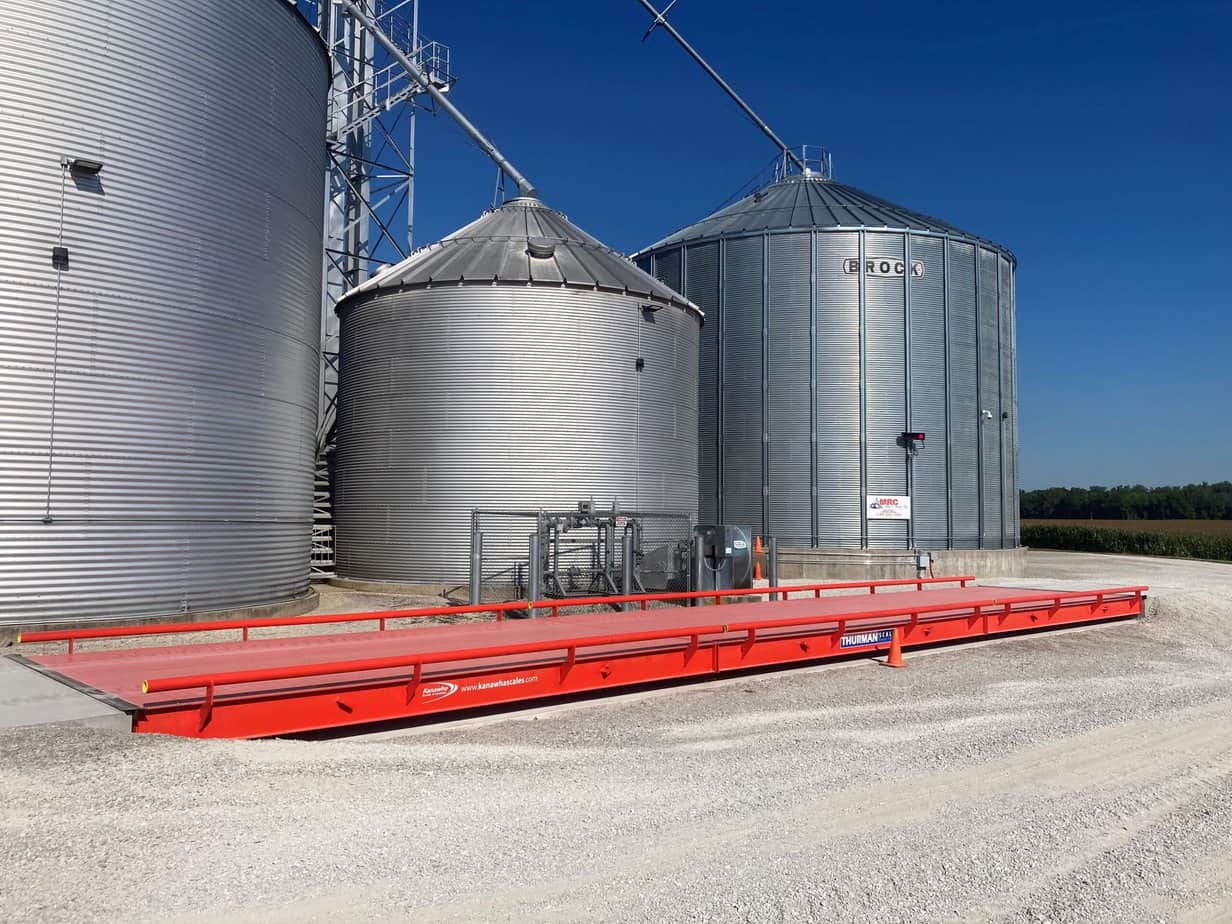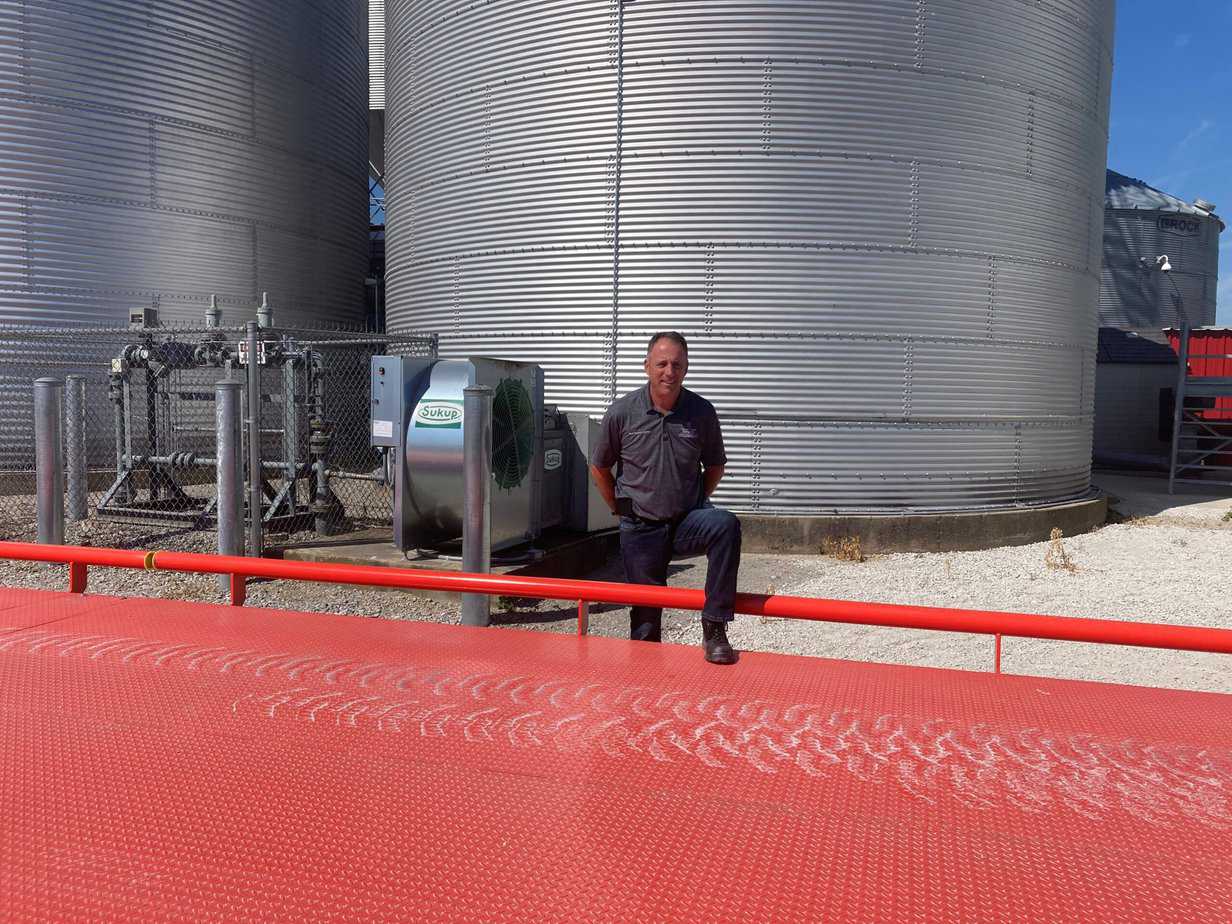 THE Ohio State University partnered with KSS to purchase and install a permanent truck scale for use at their Molly Caren Agriculture Center. The farm that now encompasses the agricultural center was purchased by OSU in 1979 and is used for experimentation with crops, livestock, and farm equipment.
The truck scale and data collection system are used to weigh crops grown on the 2,100-acre Molly Caren Agricultural Center which is located two miles north of London, OH on U.S. Route 40. Corn and soybean crop harvests are calculated using the custom KSS Weighmaster AG® data management system. Data will also be used to monitor crop yields and soil productivity.
The 200K pound capacity, 60' x 11' Thurman Diamondback Steel Deck scale is equipped with OSUFSR's customized KSS WeighMaster® AG system. It has an open bottom design that allows for free air flow and eliminates the internal condensation that can cause corrosion. The KSS Columbus branch and Mark Dolder were responsible for the sale, installation, and its ongoing preventative maintenance and scale service.
OSU Farm Science Review Facility Manager, Matt Sullivan, is pictured at the scale. Sullivan says, "Every aspect of this project was so smooth! Kanawha was great to work with. Dolder and the KSS Columbus service staff are consummate professionals – truly experts. We are happy to finally have a great scale that will last a lifetime and the powerful custom WeighMaster® system for processing weight and giving us the ability to learn so much more from our data."
Demonstrations of the truck scale and harvest data collection are open to the public during the OSU Farm Science Review, held annually in September, where KSS will be exhibiting. Visitors and potential customers can find KSS at Booth #498 September 20-23, 2022.