Since 1954, we've been building our reputation on the highest level of customer support, innovative technology, and dedicated account management required by customers around the world. With our long history in weighing & automation, Kanawha Scales & Systems provides something most scale service companies cannot: Total Solutions & Support. We serve you from 19 offices in the eastern, midwestern, and southern United States.
Technical support, equipment repairs, and maintenance are available all day, every day. Don't lose production time and profitability – just call us!
Service 24 hours a day, 7 days a week,
anywhere.

Uniting attendees from 40+ vertical markets, PACK EXPO International will be the biggest packaging and processing show of the year.

Equipment & Custom Solutions for
Your
Industry.
Equipment & Custom Solutions for
Your
Industry.
The Leader in Custom Built
Test Equipment
The only thing standard about our test equipment is the standard of excellence
maintained across every unit we build. Expect top quality and dependability – we do.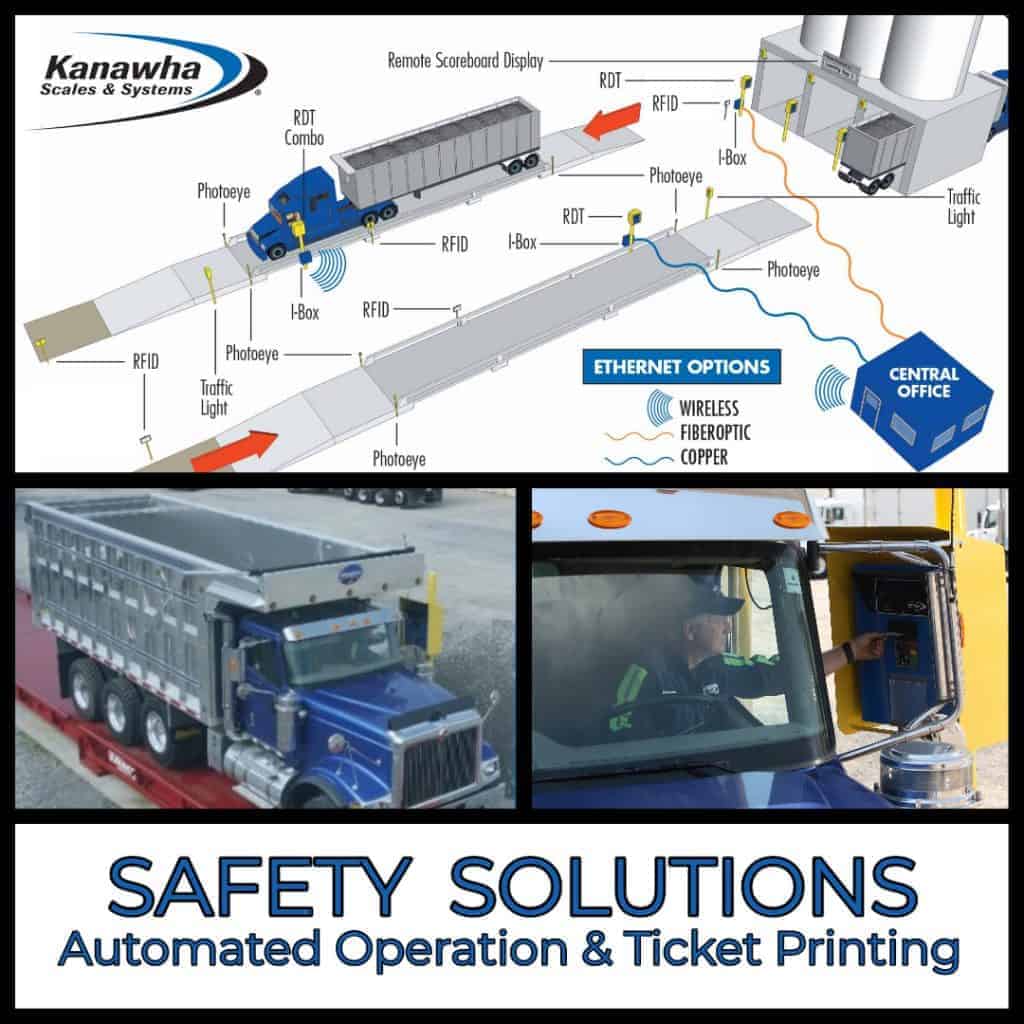 Automated Ticketing Eases
Operation in Pandemic.
Comply with Covid19 operational restrictions and social distancing measures by
eliminating face to face contact and ticket handling — all while processing your
materials faster and more efficiently.
Our easy to use Automated Ticketing Systems keep drivers safe in their trucks
and operators protected in their spaces during weighing transactions.
Reach out to Rick for any scale, system, or solution.
Use our CONTACT FORM to start a conversation with a weighing expert.
Call for SERVICE for your existing weighing equipment.
Use our SERVICE FORM for a NEW service request. Existing customers, use WebView+.